Our Story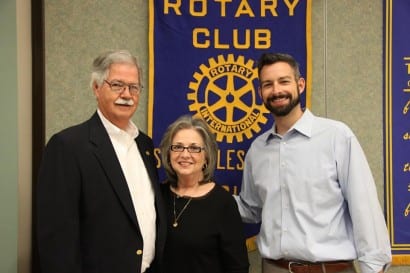 The history of Tyson Construction began over 24 years ago when Patricia Tyson and a partner started a residential construction company. They began building spec and custom homes in the Greater New Orleans area, primarily St. Charles and St. John Parishes. The company grew as they emphasized strict attention to detail in every aspect of the process, and soon custom homes became their primary focus. After eleven years in the building business they had built over 100 homes in St. Charles, St. John and Jefferson Parishes.
In 2004, Larry Tyson, Patricia's husband took over Patricia's role in the company, overseeing the construction of numerous homes from design planning through completion. After Hurricane Katrina devastated New Orleans in 2005 flooding thousands of homes, Larry formed the company that today is Tyson Construction. With this enormous natural disaster came an urgent need to repair homes as well as lives. Although the need for renovations in New Orleans remains strong today, the company has returned to custom homebuilding. Looking ahead, Tyson Construction is firmly committed to both new construction and renovations.
Larry Tyson graduated from L.S.U. Baton Rouge with a degree from the College of Business. For the next thirty years, he worked in the financial industry and rose from the position of loan officer to president of a local bank. During this time, many of his efforts were centered in residential lending, mainly construction and permanent financing of homes. In December, 2003, Larry retired from banking and entered the construction business. In addition to being a licensed residential contractor in the State of Louisiana, Larry also previously held a state inspection license. With this background, Larry brings a unique perspective to his homebuilding company. Larry has managed the construction of many new homes throughout the Greater New Orleans area from St. John and St. Charles parishes, to Jefferson and Orleans, and into the parishes of Plaquemines and St. Bernard as well.
In 2016, Larry Tyson was nominated and selected as the "Citizen of the Year" by the Rotary Club of St. Charles Parish for his commitment and contributions in helping build a mortgage free home for a wounded Iraq war veteran and his family. The project was done in cooperation with Operation Finally Home, a non profit organization. The home was completed and dedicated in January of 2016.
Zachary Tyson, son of Patricia and Larry, is a 2005 graduate of Loyola University New Orleans. Zachary earned a degree in Marketing with a minor in Entrepreneurship. As an owner of Tyson Construction, Zach oversees the renovations of homes and manages new construction projects as well. Zachary holds a residential construction license in the State of Louisiana and has earned the designation of CGP (Certified Green Professional) from the National Association of Home Builders.
Zachary has been elected to the Greater New Orleans Home Builders Association board of directors since 2011 . After serving as the co-chairman of the 2011 Parade of Homes, Zachary was named the chairman for the parade in 2012 and has chaired the committee for four years since.