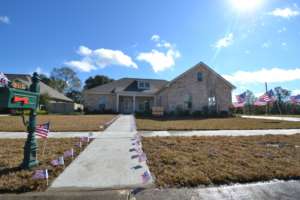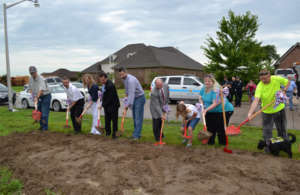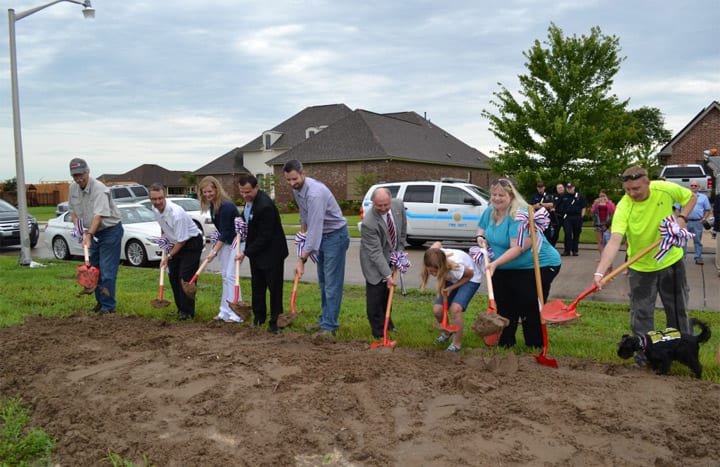 In late 2014 we collaborated with Operation Finally Home, a non-profit organization based in Texas, along with Southern Living magazine, to help coordinate the design and construction of a mortgage free home for a wounded veteran. The home was designed with the wounded veteran's physical and physiological needs in mind, and features the latest in HVAC technology, along with curb-less entry ways, a curb-less shower access, levered door handles and wide door ways. Groundbreaking occurred in the summer of 2015 and construction of the home officially started in late 2015 in St. Charles Parish.
Through countless donations from the local building community along with lots of hard work under an aggressive schedule, the home was completed in January of 2016 and dedicated to the veteran and his family. To date, Operation Finally Home has facilitated the construction of 100 mortgage free, custom homes around the country. We are proud to say this was the first Operation Finally Home project in the state of Louisiana.
To see more of this great story, visit Southern Living's website and their "Building Hope" video series.
Read more about the Operation Finally Home project and dedication from the St. Charles Herald Guide.
Read the "Finally Home" article from New Orleans Homes and Lifestyles magazine in their Spring 2016 edition.