Tyson Construction – A Family-Oriented Construction Business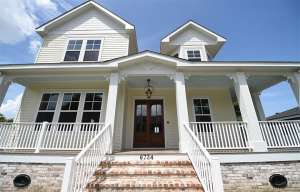 Tyson Construction builds affordable, custom-homes in the greater New Orleans area with their customers design needs and budget always in mind. "We built and make design and construction decisions as if it were our own home," explains Zachary Tyson, owner of Tyson Construction. The company has been in the construction business for about 25 years now. Zachary Tyson's mother started the business with a partner, and ever since, they have been building custom designed homes throughout New Orleans and the entire River Parish areas.  The construction business expanded after hurricane Katrina when the area saw an influx of demand for remodel and flood repair work. Today, Zachary Tyson, his mother, and father run the business.  Combined, they have over 50 years of experience in new construction and remodeling.
Focusing On Clients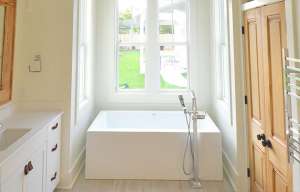 It can take many months, sometimes even years, from the design and planning phase till clients can actually move into their new home.  "We really like to see and feel the connections we have with our clients. Lots of times, we are building for families that may have children or may be expecting children so we explain to them that this is going to be a bit like a marriage through the entire process," says Zachary Tyson. Tyson Construction works closely together with their clients starting at the design phase. "We look at things not just from a dollars and cents prospective. We really like to feel more involved and suggest things as if we were building our own home. And I think people appreciate that very much", says Tyson. The company even keeps in touch after clients have moved into their home, just in case there is any follow up work that may need to be done.  "If there is ever anything that comes up down the road, we know we can depend on our subcontractors and vendors to stand behind their work just like we do. That is something that we stress to our team," added Tyson.
Building With Less Stress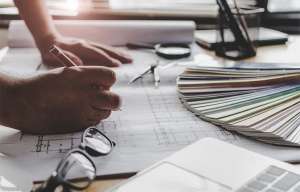 Tyson Construction understands that building a home can be very stressful. "We try to make it as easy as possible on our clients," explained Tyson. "We even have had clients come back after the home was built telling us that it was such a stress -free process," he added. One way to make the entire process as smooth as possible is having clients make all their choices before the actual construction process begins. Once clients have picked everything from building materials, to fixtures, to kitchen cabinets to paint colors, they can basically sit back and relax and watch their home being built. This takes a lot of stress out of the process because the soon-to-be new homeowners do not have to make last minute decisions on those items while the house is already under construction. "Some customers have everything selected before we even break ground," said Tyson.
Experienced Team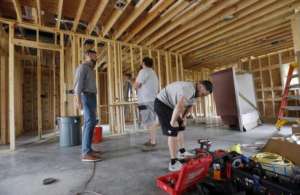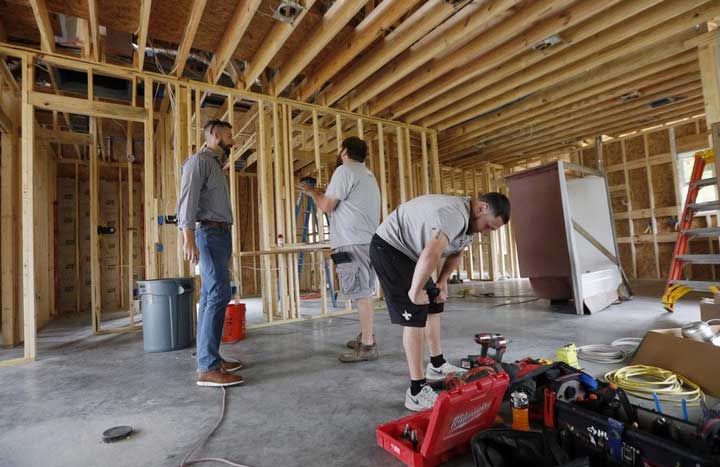 Tyson Construction takes great pride in the experienced team the company works with. "We use a local team of contractors and subcontractors who are very well respected in their fields," explained Tyson who has worked with the same team for many years and knows he can relay on them.  The contractors the company works with are not only very well experienced, but also understand that everybody who builds a home is on a budget. The team is therefore able to balance high quality production values within a given budget.
Quality Products
The products Tyson Construction uses to built homes are quality products which means they will last a long time. "We are not out there trying to find the cheapest and most inexpensive products to put into half-a million dollar home," said Tyson. "I think some people get too focused on trying to save a dollar and sometimes that can backfire," he added. That's why the company takes a lot of time explaining to all of their clients that some of the products they use may not be the most inexpensive, but they are going to last a lot longer than cheaper options which will save the new home owners money in the long run. Choosing high quality products is especially important when it comes to flooring, fixtures, windows and appliances. "We try to steer our clients in the right direction," he said. Of course, trying to make the home as affordable as possible always remains a priority. "We want our clients to be satisfied with the level of construction, but also within the budgeted price point." This is a balancing act Tyson Construction knows and has mastered.
Our quality sets us apart from the competition.
Tyson Construction provides new home construction and renovation services in the Greater New Orleans Area. As a family owned and operated business, we have over twenty-four years of experience in building custom homes and home renovations. Working closely with our clients, we provide insight and advice from plan design to completion of their project. Our goal is to build excellence into each client's home through quality products, craftsmanship and expertise from start to finish.
Contact Tyson Construction
320 Rio Vista Ave. | Jefferson, LA 70121